When I put the bonnet back on the car I found out my horns had stopped working. I have a Mounty steering wheel and often the inside needs roughing up to get a good connection. With the MOT due I thought I'd sort it out – the result was a melted pencil connector. Odd as it all worked fine before.
I decided to make my own in the end. I've got to make one for the 2000 as I'm told they're a length you can't buy, I was in a rush and if I melted a new one I could make another easily.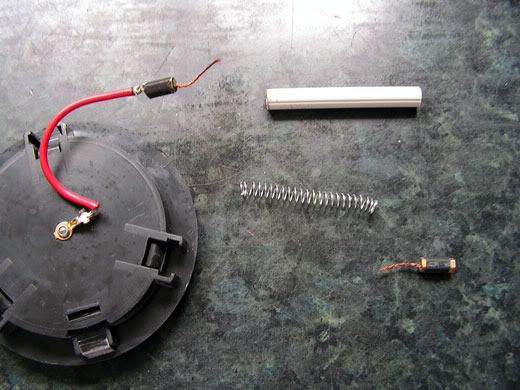 Here's how it looks when taken apart. The tube and spring are the new ones I've used and I've added the heat-shrink myself to get a good fit (I later removed it from the bottom bush).
The wise amoungst you will notice the wires aren't joined. I think a previous owner in the past has shortened the pencil for some odd reason. A small piece of foam was being used to keep it in the correct place inside the steering wheel boss. I think this was the issue. A poor connection resulting in heat.
So I whacked it together with a length of earthing cable, fed on the spring and slipped it together.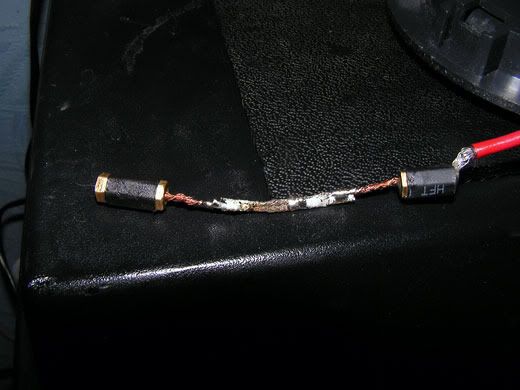 It's stronger than the original and took about as long to make as it does to cut some tube with a knife and solder two pieces of wire together. It seems to work (at the moment) and doesn't need that crappy bit of foam. MOT is due it two hours…