The bulkhead is on and bolted up. 🙂 Every hole lined up so I got the chassis and the tub right, probably. I'll offer the doors up at some point to check. Progress was slightly slower than hoped as I hurt myself going climbing then the gym the next day. It's also now got a base coat on but it's reacted so requires attention. Bollocks.
So Sunday I mostly worked on the battery box. It's weird, I couldn't be bothered with it for ages but when I decided to do it actually enjoyed myself. Maybe because it was messing around with wood rather than bits of metal. I went a bit poncey with it, rounding off all corners, making the edges more tactile, etc. At the end of the day, it's a box! Just needs some black paint slapping on to finish it. It's also got a shelf on the top for me to throw crap on when I feel like it. It's slightly less wasted space now.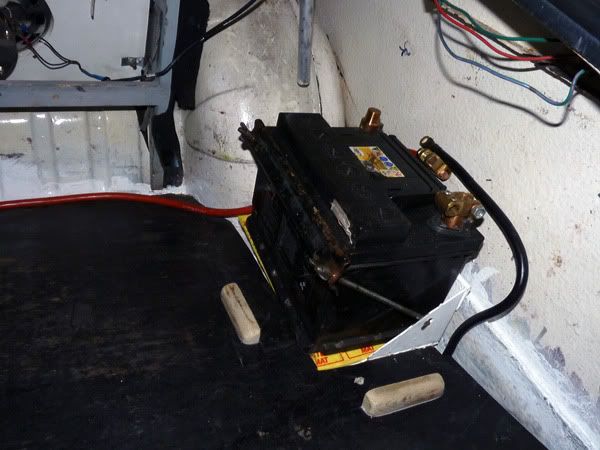 Yeah, the terminals are bronze…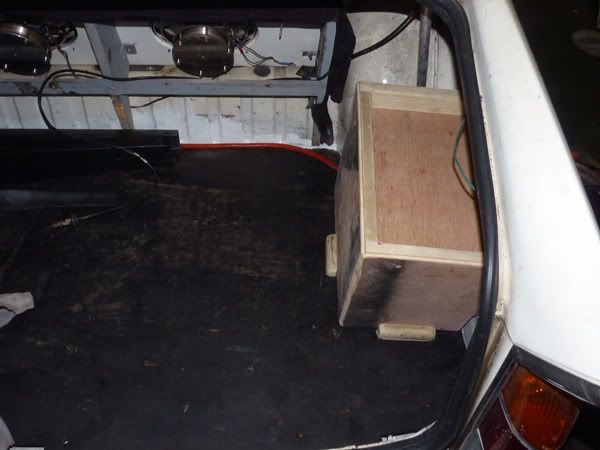 I also tweaked the site. Twitter is now flickering away in the corner and my photos are now more visible as they're randomly shown on the right. Must upload the ones from last year! Oh, and you can now leave comments or like entries via Facebook (which should also work on the CT site). It's only been tested quickly but all seems to work. I get a post on my wall if you reply.