Firstly, I finally fitted a replacement starter motor to the Herald, woohoo! Only took me three years to get around to it and it now fires up instantly rather than waiting ages with a "chug chug chug" or needing a smack with a hammer. It's the original one for the engine (1500 dolomite) and spins the engine so fast it sounds like a bike starter motor…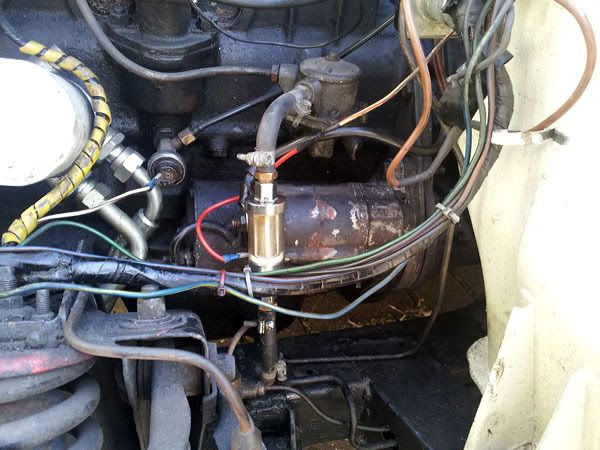 Now onto the Acclaim. Those who have heard it have passed comment on its unique sound. It can only be described as imitating a wasp farting through a kazoo at high RPM. I've never been happy with the way it sat on the car to be honest. It was a Renault back-box and was clamped on a bend which never worked properly. Anyhoo, on the way back from Birmingham on Friday I killed it.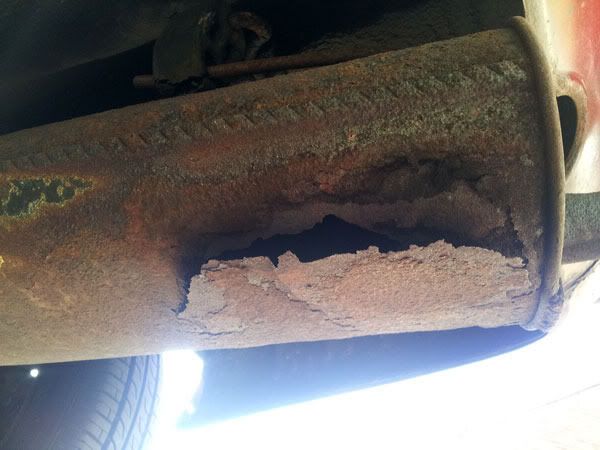 Four years from an OEM exhaust? That's pants. I knew it was on its last legs ages ago so ordered a replacement, made out of plastic of all things. It's a strange beastie, plastic bodied and a 2″ straight stainless pipe going through the middle. You can get a rough idea of what it's like below. I was also never happy with the way the old one was attached to the car so tried to do things a bit better this time round. I bent some bar around the box which has a grove for it to sit in, then welded a brace between the two ends. None of it can be removed from the box unless you cut that brace. I've also hung it using polyurethane mounts as the rubber ones from Halfords are utter shite and started to crack and give way almost instantly.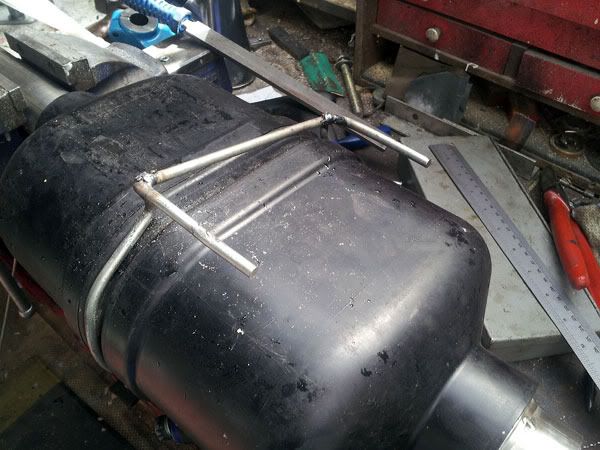 As it's a straight-through jobbie I expected it to be rather loud so put the original resonator box back on then set about welding new bits on and changing the run slightly. The old Renault box had a long pipe with lots of bends which were no use to me so I cut them off and kept them just in case I ever needed them, which turned out to be a wise move.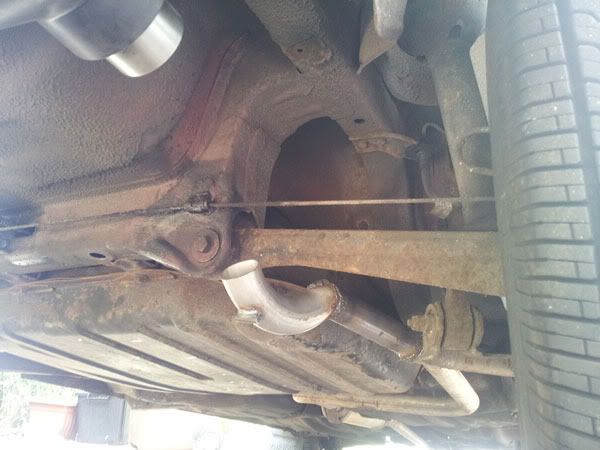 The next task was to make some tube to fill in the gaps. Dead simple with the right tools.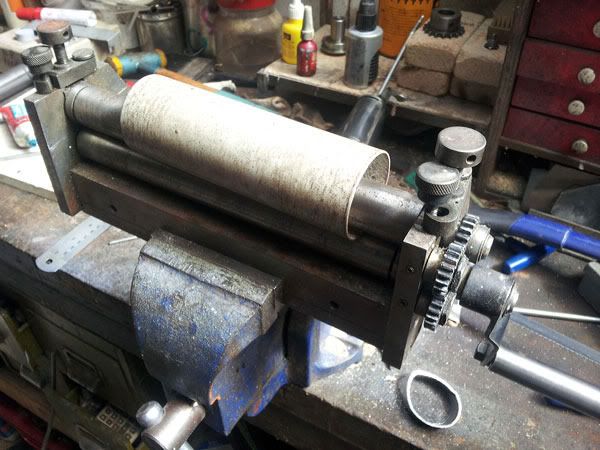 Then it all needed welding together to create a strange metallic snake.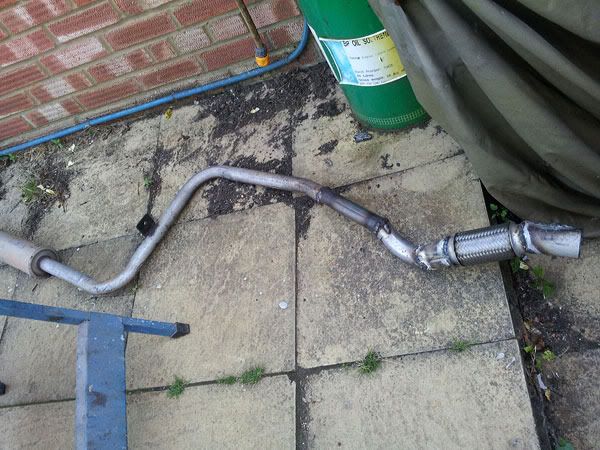 I have to say I'm rather pleased with it. It sits properly, will hopefully last longer than the last one and isn't loud at all. It has a nice quiet burble on tickover but when being driven is almost silent.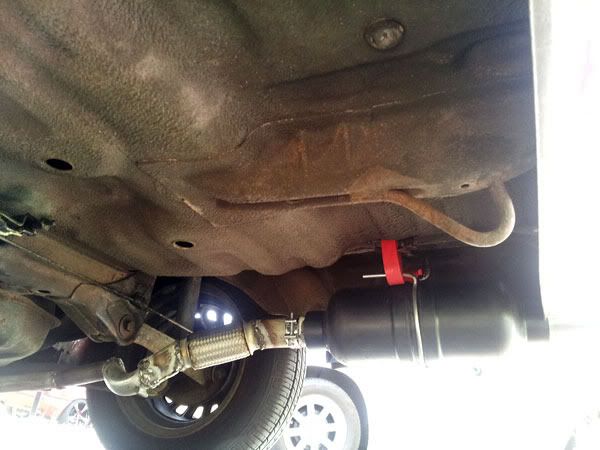 Now I just have to make my mind up whether or not to service it before using it on Raiders Triumph event.