I thought I'd pre-empt a few questions at tomorrow's autosolo. I'm going to have to do it in the Acclaim this year, which could prove interesting! Zero chance of picking up another trophy so I may as well relax, socialise and have fun. So anyway, why not the Herald? Because it's fooked! And I'm now having to commute in a Volvo P1800SE… Life's a bitch.
I did a pre-MOT check the other week (two weeks after the MOT expired, oops) and found a few holes around the bottom of the o/s a-post. See, photos…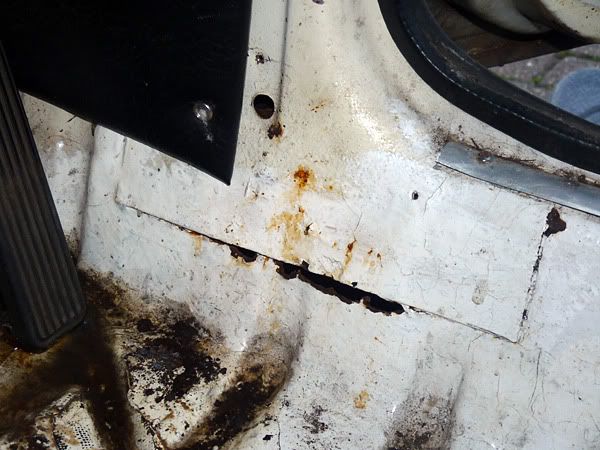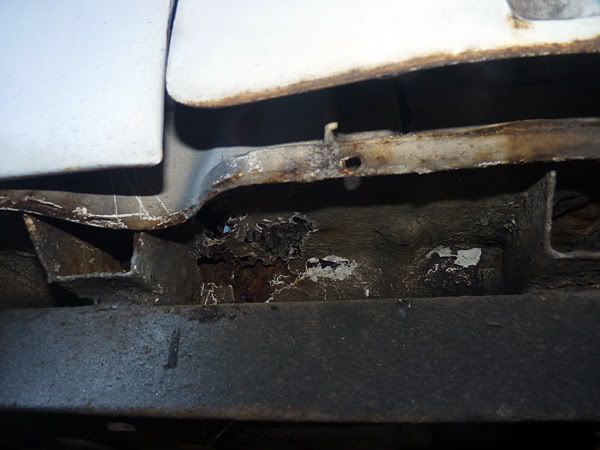 So a plan was hatched to replace it with another. Yet that has turned out to need some work as well! No big deal, at least I can do it all "off car" and spend some time getting it spot on. I also don't know the full extent of the current bulkhead unless I remove it so that could of ended up being even worse. All the inside of the frame etc will be treated, new body mounts, battery relocated, etc. See progress photos below. I'm too knacked to put words to them and I'm having a well deserved beer (or four) after spending six hours ingesting underseal which is almost 50 years old. The smart people will spot it's an early bulkhead (1962). I've checked the mounting points and it'll fit my '68. I have to say I wish this was all a lot quicker to do than it is. I picked it up two weekends ago and today was the first free day I had to do any work to it. How hum. On by winter, I hope! Then I'll start work on the fibreglass bonnet, the tweaked engine and finally the 2000 sils!