The other day I started the car up and it sounded rather rough so I had a check and the water pump seemed to be a touch noisy. A quick trawl of eBay saw me pick one up for £15 delivered (not the silly price of £69 Rimmers want) and it arrived the next day. So today before the gym I took some short cuts and had it off in 15 minutes. Bad idea as later on I was removing the crankshaft pulley (cheers to Mr Dave for some help locking the flywheel) as it was getting dark and putting it all (pulley, start motor, battery, etc) with only a torch in my mouth to work with. One point to note was the poor machining of the new pump. It had lots of rough and uneven edges so I went over it all with a file. Anyhoo, it's all on now and working fine. I've now found out that the dissy is noisy so that's the next job but it probably won't get any attention for a few weeks due to work/Herald/going to Kelbrook. As normal, some pictures…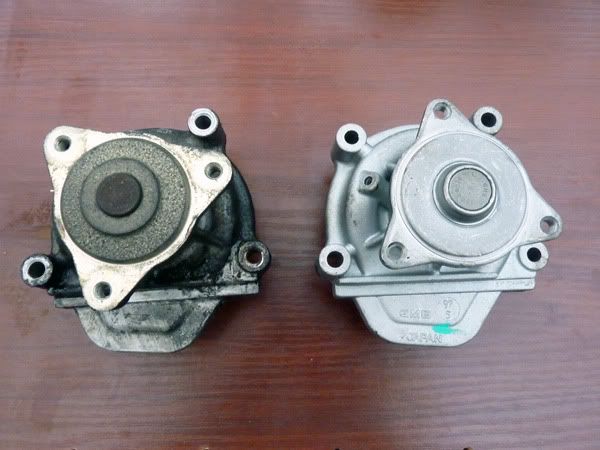 Old and new side-by-side. Luckily they're almost the same.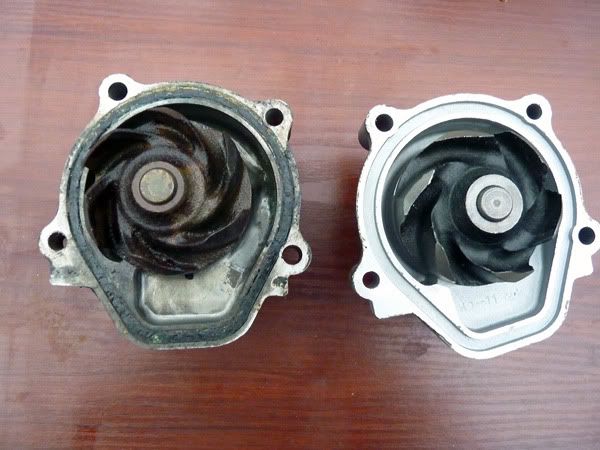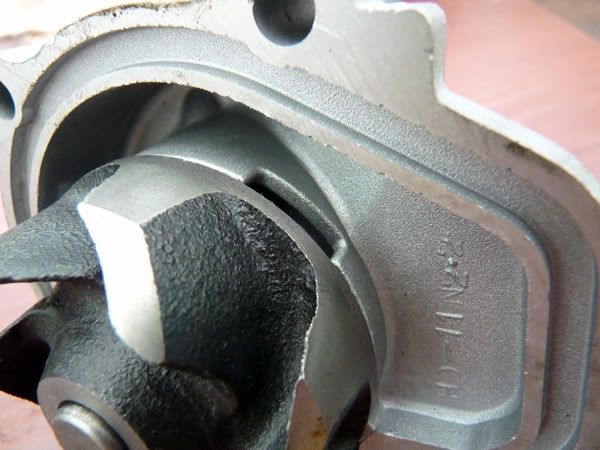 Only real difference were these cut-outs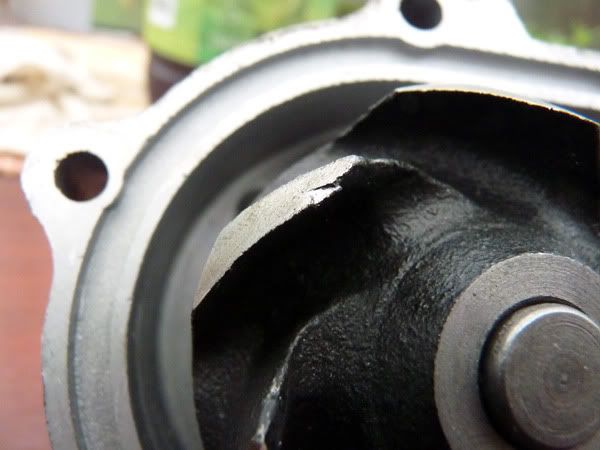 Crap machining.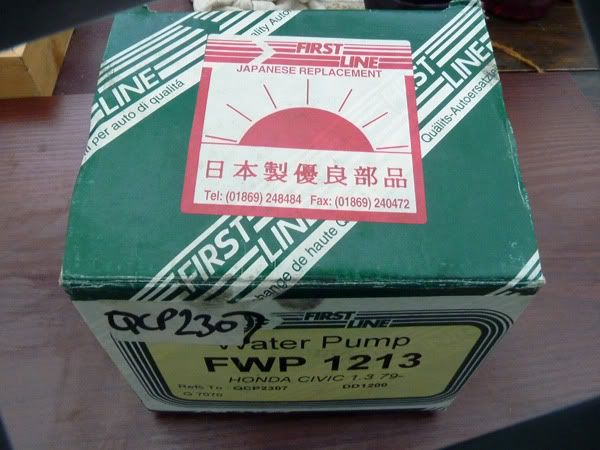 One for the Acclaim haters who say it's just a re-badged Honda. 😉