Last Saturday I set about patching the chassis. It had distorted where I had to jack it – I couldn't get onto the main section of the chassis because it was too low. So quickly and simply I made a section, cut out the old and welded in the new. I planned to do the same on Sunday to the other side but plans changed when I saw a section of the out rigger was rotten. I'd repaired the opposite side a couple of years ago but whilst the bulkhead was off it seemed silly not to take the opportunity to replace both sides.
I'd never used Fitchets before so decided to give them a try. I've found no fault with them as the ordered parts arrived the next day via UPS. That was rather handy as I was off work today and had planned to cut out the out riggers and strip some more of the bulkhead.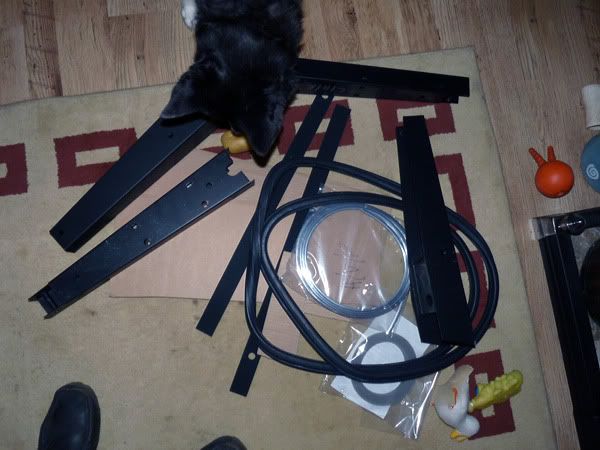 A box of goodies, dog (helper) not included.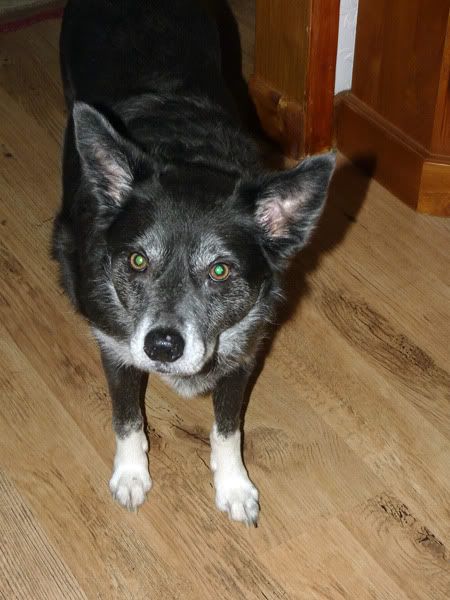 Pickle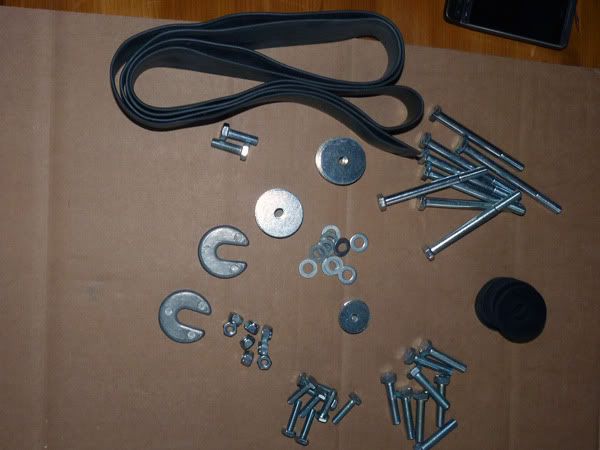 A package also arrived from James Paddock – next day delivery as well. In my opinion, the rubber strip included in the body mounting kit is inferior to the one I bought separately from Fitchets.
One thing I have decided to do is strengthen the out riggers so that if I have to jack in the center of it again (which I will) it won't distort. So a triangular plate was made and welded in. I trimmed the corners off and drilled a small hole underneath for water the drain out.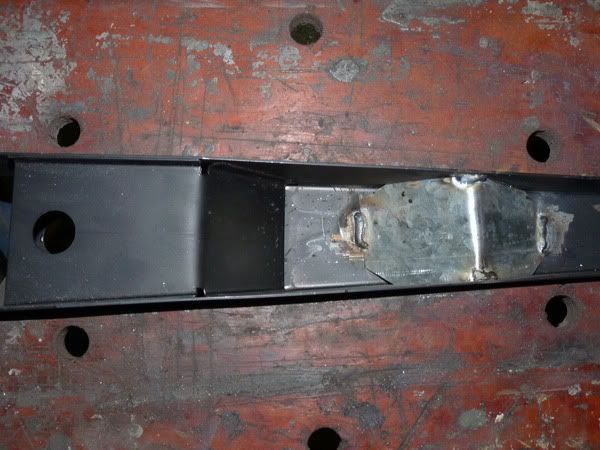 Next I attacked some more of the bulkhead with a wire brush on the angle grinder and then took the o/s/f outrigger off. I could have welded it in but decided I'd had enough for today. One hold-up to todays work was finding out that the n/s outrigger on the car is actually in the wrong place, so that'll be sorted out with the new one. So this is how it'll look until Saturday when I'll weld it together and then do the other side.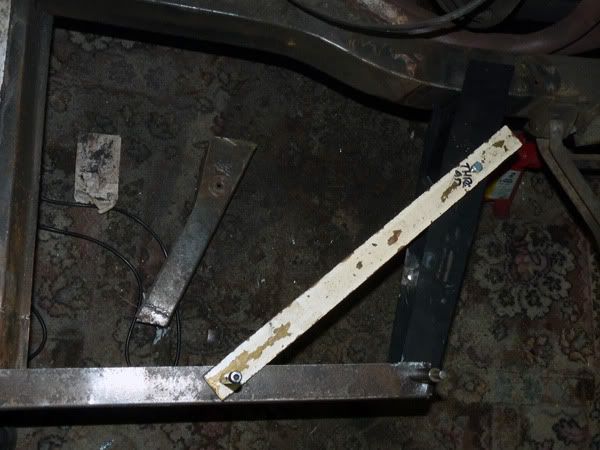 Now I'm going to eat and then go out and paint the bulkhead with some Hydrate 80. Hopefully it'll get offered up late next weekend and painted the weekend after that.