Very good weekend!
It was decided for Club Triumph to not have a section at Stafford this year but it ended up happening. Most thanks must go to Bill and Karen Davies (Rarebits4classics). Early Saturday morning and probably not much more than half an hour before the show opened we had two cars on the stand and a banner clipped to some chairs. Shortly after it opened and after some rushing around we had five cars. Not only that but the four 2000's next to us were also CT cars. 🙂
Sorry for the poor photos. They were taken with my phone.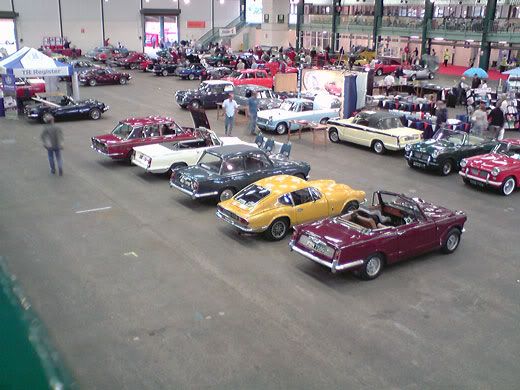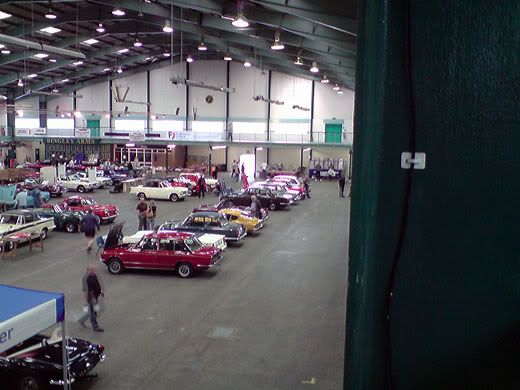 Sunday saw more cars on the stand and a very busy hall. Top banana! The yellow one that is. We also managed to steal a paste table for the banner. A Herald fits between the legs very nicely!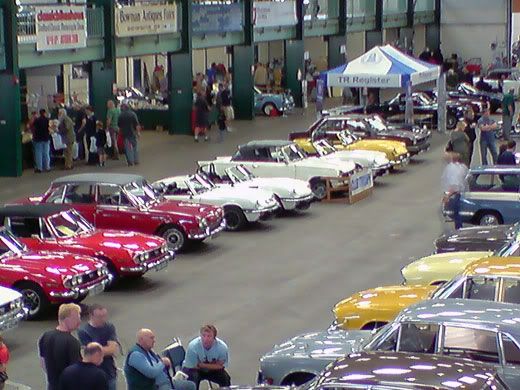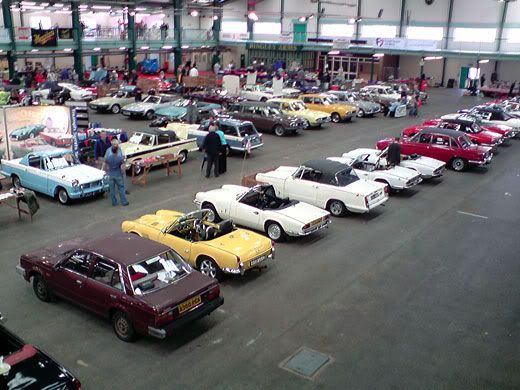 Next year it's on the 14th,15th and 17th August with a Christmas theme. Club Triumph HAS to be there. Bill and I are already plotting stand ideas. Mwuhaha.
Amoungst the other "events" at the show we saw Alan polishing turds, Resto being released from Sorb's boot and I managed to sneak a photo of Alan's favourite drink which he stashes next to his flask in his boot. It's like a drunk pouring bourbon into his coffee… He uses polish instead.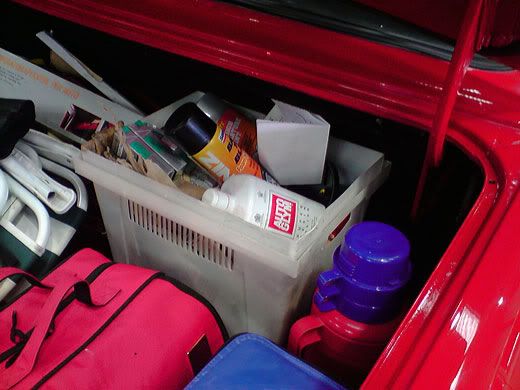 Behind the scenes of alans blog photo;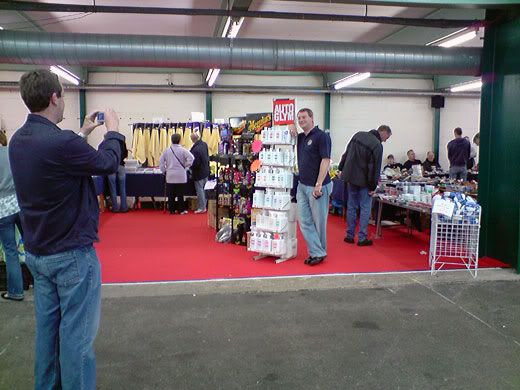 Lots of other things happen at Stafford and you miss it if you don't camp it up as it normally involves drinking and can't really be repeated here. To give you a taste, think rubber male body parts.