You know, I honestly can't remember what I did last week – isn't my memory amazing! I think I found out on Saturday that my o/s seatbelt mounting was past its best so dealt with that rather than the heal board like I planned and then on Sunday sorted that out. That put me yet another day behind. A quick couple of snaps to show you that work. And again, Doug and Katie's car lives on. I used a section from their green Herald on the other side to repair inside my b-post last year and this time was able to use an off-cut from that section to repair a completely different part on the other side. Out-riggers have been bought and will be replaced at some point. 🙂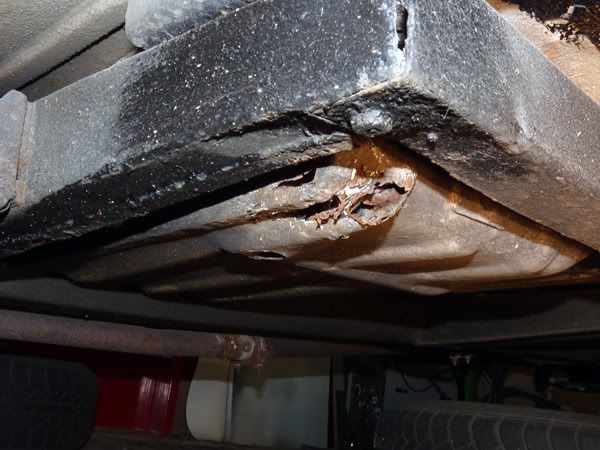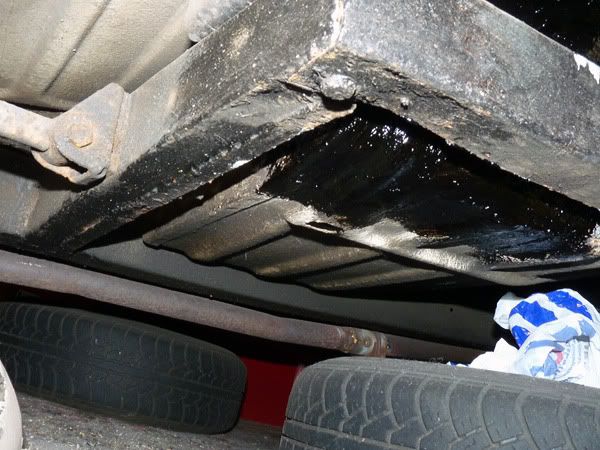 I can't remember when I welded on the new chassis sections, it was either that Saturday or the one before, but it now all looks a little like this, but far blacker due to underseal. Next week I hope to fit the body onto it so we'll see how well my measurements, erm, measure up!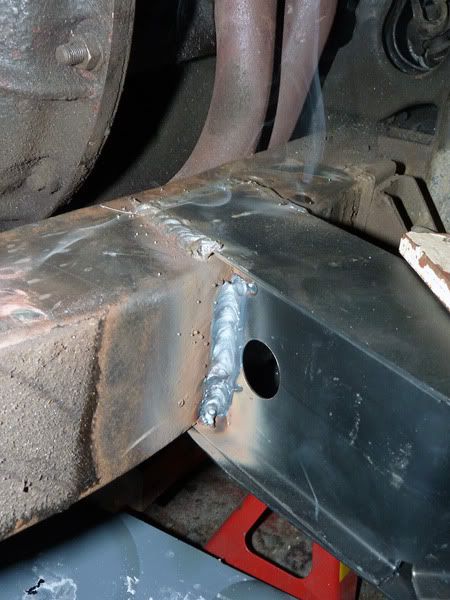 Also, the bulkhead is looking slightly more completed than this at the moment. I'm waiting for some warmth so I can get some paint on it before putting it back on the chassis. It seems (going by the thermometer left in the garage) that I've been working in temperatures not raising much above 4°C – no wonder the underseal hasn't behaved properly.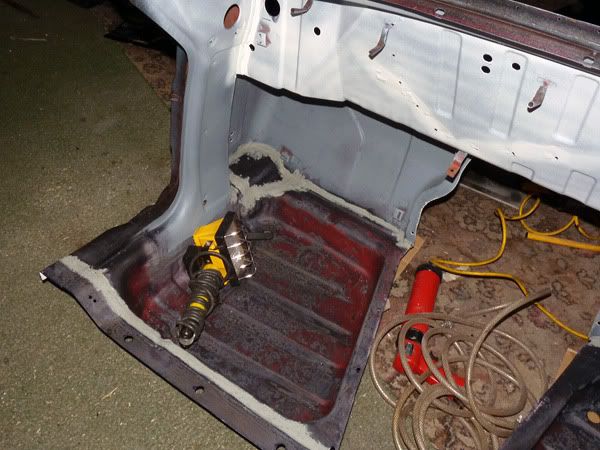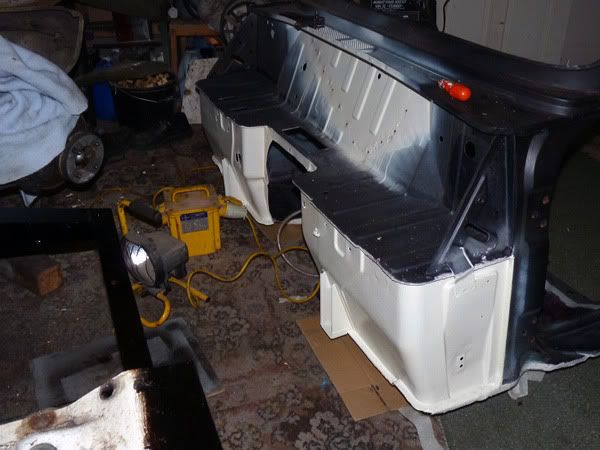 Today I attacked the battery box. It's been relocated to the boot to allow room on the bulkhead for ECU's and stuff later one. The boot on the Herald slopes downwards so I had to turn up a couple of spaces on the lathe. If my maths and guestimations are correct the 35mm jobbies should mean the battery sits level. When I get the car off axle stands I'll know!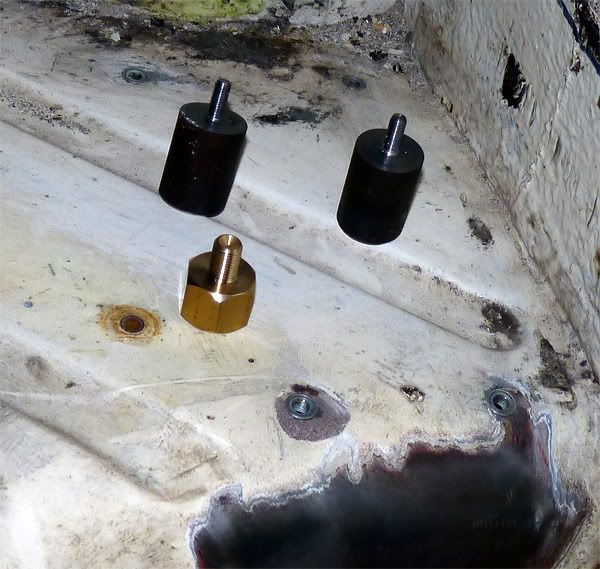 The brass one is the new earth for the -ve of the battery. Hopefully, it'll all work! When it's all painted, tidied and bolted together it'll look something like this. Yes, the battery is slightly larger than standard.