More very slow progress on the Herald and I'll make this quick anyway!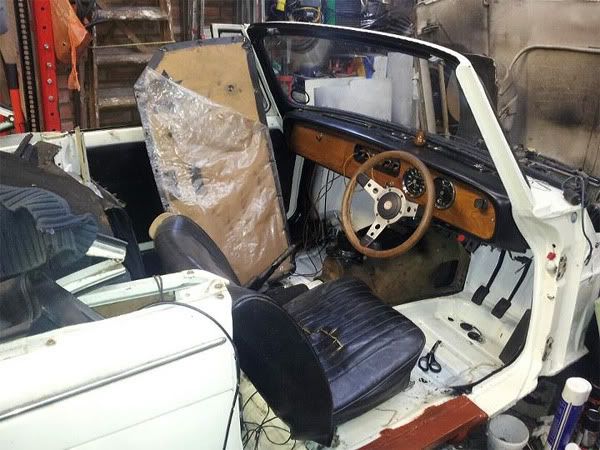 Since my last entry;
engine has been fired up
doors have been fitted and fiddled with
spacers made and put under the body mounts
brakes bled
handbrake freed
wheels on
windscreen/rubber/insert in
drivers seat…
gearbox tunnel fiddled with
and probably a few other bits and bobs
I've taken the drivers door off again so I can paint the tread plate. Of course, it would be highly illegal childish and dangerous to have a play and see what it'd be like to drive without it there.
Oh, and here you can see the quick tidy I've got to do on the other side…