I've been a bit busy. Last week I kept getting sent to Norfolk and Coventry so never got a chance to do some proper work on the car. Since my last blog entry I've welded the chassis, played with the bonnet and connected some wires to the engine. Photo time…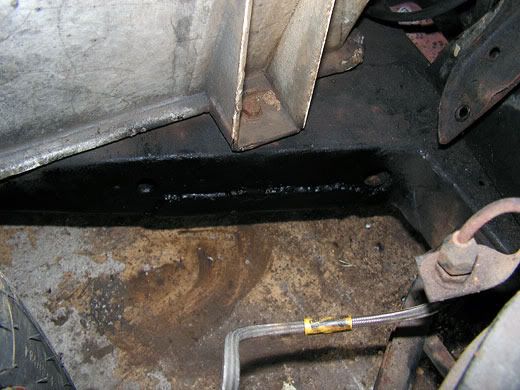 Here be the chassis. It's not the neatest job in the world but it's solid. I had to make it in two parts as a shaped section joined to it was also rotten. Underneath it's far from neat… but it's attached well. I put a long lever bar in and tried to pull it apart and it didn't move. I'm not sure if the MOT man will like it.
I've finished messing with panels for the bonnet. I'd like to point out two things. One – I'm not restoring the car, I'm simply tarting it up whilst I've got the chance. Two – I'm not a panel beater and this is my first attempt. 😉
This is how it used to look;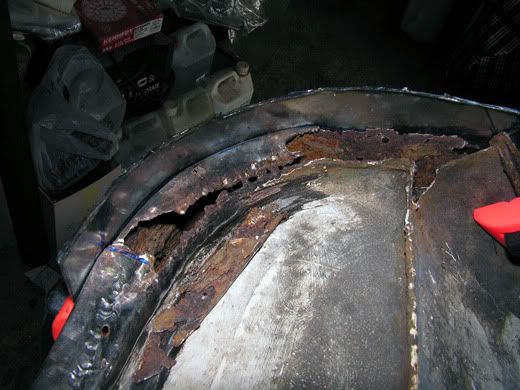 When this;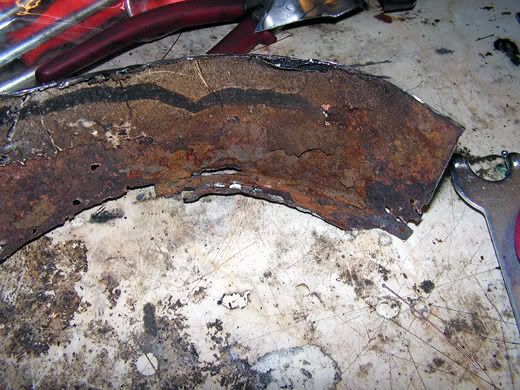 …was removed it left this hole;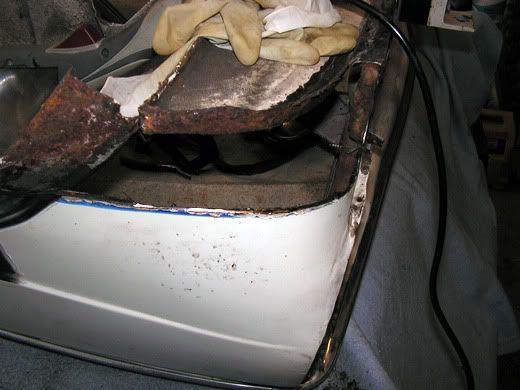 And this was the arch;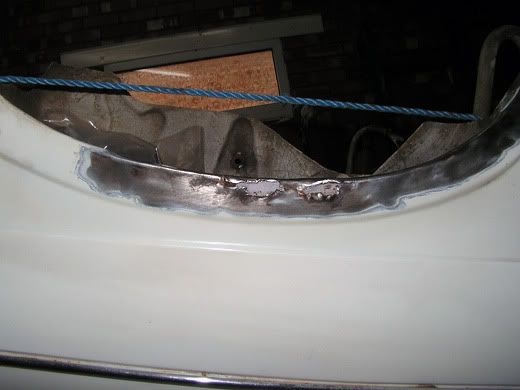 Then onto today…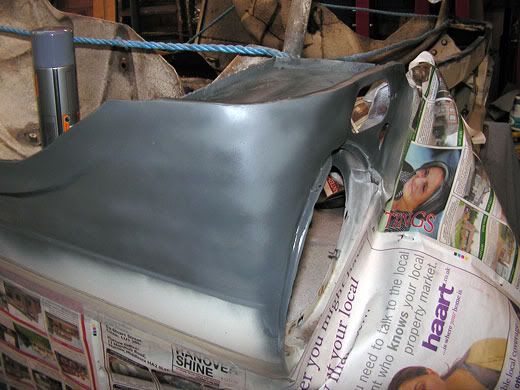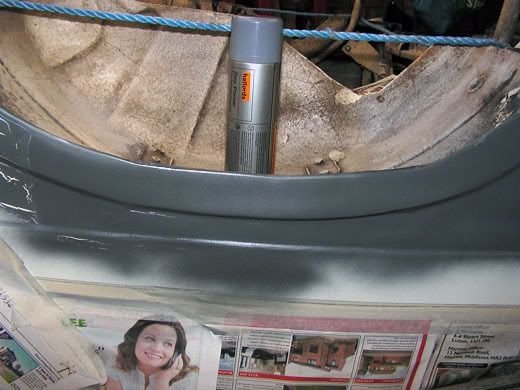 I'm not happy (when am I ever?) as the shape is off slightly. But.. it'll do. When putting it back together I found that the arch section I had cut out was a different shape to the section I putting in and that the inner wings on my bonnet are in different positions. It all throws the lines off slightly which is a tad annoying to say the least. The bonnet has also had work done to it in the past which doesn't help. You can probably see a small amount of paint reaction I've got to deal with too.
Still, I've learned to weld with mig and gas and to braze. So it's not a fruitless job. I have no idea what time I'll get home and I've got to attend the committee meeting but tomorrow I hope to get some top coat on after tidying up the things which only appear when you add paint. I need to get this all done by Thursday. Once the bonnet is on I can plumb in the cooling and fuel for the engine. Finish the wires. Fit the new seats. Wire up the gauges. Refit the interior. Cut out and repair the floor by the rear arch. Attach the sill. Re-fit the hood. And then see if it all works.
I'm not going to get it done in time, am I…